Banks: Credit Demand Picks Up in Puerto Rico | Business
Banks play a key role in all economies and a healthy economy is a key driver for banks, with consumers and businesses spending, and borrowing, at healthy levels. As Puerto Rico continues to recover from the COVID-19 pandemic and the economy's reopening maintains its pace, the island's three major banks are benefiting from increased spending from both consumers and businesses alike.
In fact, during their respective earnings conference call with investors on their third quarter (Q3) results for 2021, Banco Popular, FirstBank and Oriental Bank's top executives outlined that credit demand has gone up and should continue in the coming months.
Banco Popular
Popular reported a quarterly net income of $248 million was $30 million higher than the second quarter and $80 million higher than the same quarter of 2020. "A higher volume of credit and debit card transactions in the quarter contributed to the increase. Credit quality trends continued to be favorable in the period with lower NPLs (non-performing loans) and low levels of net charge-offs," said Ignacio Álvarez, president and CEO of Popular.
Within Popular's clientele, the dollar value of credit and debit card sales have continued to trend higher, increasing by 5 percent compared to the same quarter a year ago, he told analysts.
"Sales are also well above pre-pandemic levels, 34 percent higher than in the third quarter of 2019. Auto loan and lease originations at Banco Popular have remained extremely strong. While they had decreased slightly compared to the third quarter in 2020, which reflected the reopening of the economy, they were 26 percent higher versus the third quarter in 2019.
"We have continued to see strength in the housing market. While the dollar value of mortgage originations at Banco Popular decreased by 3 percent compared to the third quarter of 2020, they increased by 51 percent compared to the third quarter of 2019," Álvarez explained.
Meanwhile, new auto sales continue to reflect strong consumer demand and are on a record pace with 31,000 units sold in the third quarter. Year-to-date, auto sales are up 66 percent compared to the first nine months of 2020, and up 32 percent from the same period in 2019, Banco Popular reported.
For his part, Carlos J. Vázquez, executive VP & chief financial officer of Corporate Finance Group, noted that excluding the impact of the U.S. Paycheck Protection Program (PPP), loan balances grew by $153 million, driven by higher commercial auto loan and lease balances in Puerto Rico. These increases were offset, in part, by lower commercial balances in the U.S. driven by high prepayments. "We do not expect overall loan growth to materialize until the middle of next year when demand resulting from expected economic growth should outpace the forgiveness of PPP loans," he said.
Lidio Soriano, Executive VP & chief risk officer of Corporate Risk Management Group, also reported that during the third quarter of 2021, Popular continued to exhibit strong credit quality metrics and low credit costs driven by the improving economic environment.
"Non-performing assets decreased by $57 million to $710 million this quarter, mainly driven by an NPL decrease of $52 million, coupled with a decrease of $9 million in non-performing loans held for sale, offset in part by an increase of $4 million due to other real estate owned. In Puerto Rico, NPLs decreased by $48 million, mainly due to lower commercial NPLs of $34 million. This was due to payments received and charge-offs taken on collateral dependent loans, coupled with lower mortgage NPLs of $16 million, resulting from lower inflows and continued improvements in the credit profile of the portfolio," he said.
Overall, Popular's results in 2021 to date have been strong driven by solid earnings, improved credit quality, record deposit levels, continued customer growth, and the successful execution of its capital actions, Álvarez said. "We are optimistic about the economic outlook. In addition to the unprecedented level of federal stimulus-related to COVID, Puerto Rico still has a significant amount of hurricane recovery funds that have yet to be dispersed, which we expect will now start flowing at a faster pace. The combined impact of these factors and continued consumer spending should generate considerable economic activity in many sectors for the coming years, and we are well positioned to benefit from such activity. A successful resolution of the debt situation in Puerto Rico will also be a positive factor," he added.
FirstBank
First BanCorp reported net income of $75.7 million for Q3 2021, compared to $70.6 million for the second quarter of 2021.
"On the macro front, we're pleased to see improvements in the economic backdrop within our three operating regions. We see the improvement in Puerto Rico, including the — obviously, all the stimulus, in the Y.S. Virgin Islands, similar investments also made in reconstruction. And, obviously, Florida economy continues to be very, very solid. Both pandemic and [hurricane] relief funding continue to support the economic activity," said Aurelio Alemán, president and CEO of First BanCorp.
"And it's important to also highlight that Puerto Rico reached one of the highest vaccination rates of any state in the U.S. jurisdiction. This has led to an accelerated reopening of the economy, material improvement in the tourism, and an overall improvement in the business environment and consumer confidence. This should result in increased loan demand," he told analysts.
With the COVID federal stimulus funds coming to an end, consumer liquidity has also started to subside a bit, Alemán noted. But when looking at personal consumer loans and credit cards, "we're seeing over recent months, including September, better activity. Also, when you look at the pipeline of small loans, that that actually is improving, and I have to say that the [pipeline] on the commercial side, including construction, it's also continued to show improvement. As you know, it takes time from pipeline to closing, but if I have to, say, compare the pipeline to where we were in the first quarter, we are, overall, in a better place in all the commercial products itself," he explained.
When looking at mortgages, there are two important components: rates, which drive the refinancing volume, and conforming originations, Alemán said. "The prepayment of mortgages is higher than we estimated when you look at the year numbers, which also contributed to some of the contraction of our loan portfolio, but, in general, a lot going on, a lot of new investments, new investors coming into the market. So, we feel very optimistic that that would translate into loan demand," he added.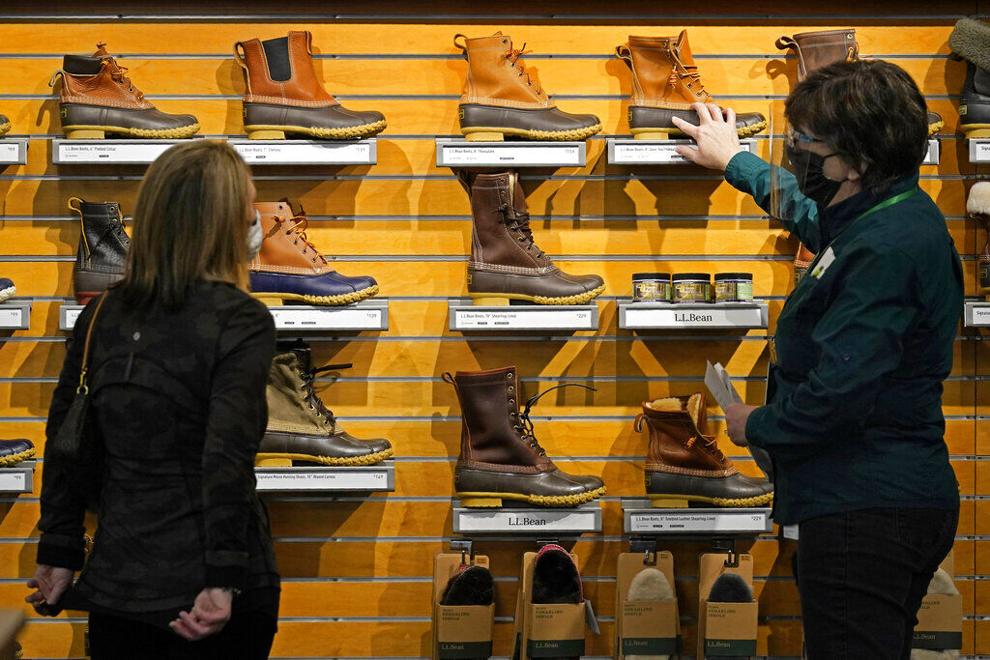 Oriental Bank
For Q3 2021, OFG Bancorp reported total core revenues of $134.7 million compared to $133.3 million in Q2 2021.
Looking at the Q3 2021 balance sheet, customer deposits increased $154 million to $9.2 billion, reflecting even greater liquidity on the part of both commercial and consumer customers. As a result, both cash and assets grew, reported Oriental.
"Loans held for investment declined $87 million. Excluding PPP loans forgiven, they increased $5 million. New loan origination remain strong at $556 million. Ex-PPP originations now total more than $1.6 billion as of the nine months, which is up 69 percent compared to the same period last year and 79 percent compared to the same period in 2019 pre-COVID, said José Rafael Fernández, Oriental's president and CEO.
Maritza Arizmendi, chief financial officer at Oriental, outlined that average loan balances totaled $6.5 billion, a decline of $133 million from the second quarter. "This was due primarily to residential mortgage pay downs on PPP loan forgiveness. In turn, this was partially offset by new commercial and auto loans… Higher levels of residential mortgage breakdowns reflected increased liquidity on the part of consumers. Our residential mortgage portfolio consists of legacy Oriental mortgage loans and mortgage loans from the BBVA and Scotiabank acquisition. Those are new originations worth $556 million, ex-PPP that is down $85 million from the second quarter, but is up $109 million year-over-year," she said to analysts.
The strong trends in mortgage, commercial and auto loans should continue, Arizmendi indicated. "We continue to see increase in demand from commercial loans to expand business operations, with the new stores and warehouses, buying inventory or making acquisitions. Commercial portfolio ex-PPP has increased two consecutive quarters," she said.
Oriental's top executives concurred that looking at the big picture, Puerto Rico continues to benefit from federal reconstruction and COVID stimulus. "But the relative economic impact here is more meaningful than in other U.S. jurisdictions, given the size of our economy and average incomes. As a result, we continue to see incremental business sector optimism, confirming Puerto Rico's economic revival," Fernández said. "Our plan is to continue to take advantage of our momentum in this improved economic environment. We intend to deploy excess liquidity for loan growth and/or capital return initiatives."