FEATURED — A's Announce Tentative Las Vegas Agreement with Nevada Gov.
Posted on: May 24, 2023, 09:08h. 
Last updated on: May 24, 2023, 01:13h.
The Oakland A's and Nevada Governor Joe Lombardo (R) on Wednesday announced the next necessary step in bringing Major League Baseball to Las Vegas — a tentative agreement between their offices, Nevada State Treasurer Zach Conine, and Clark County officials on a bill to be considered by the Nevada Legislature.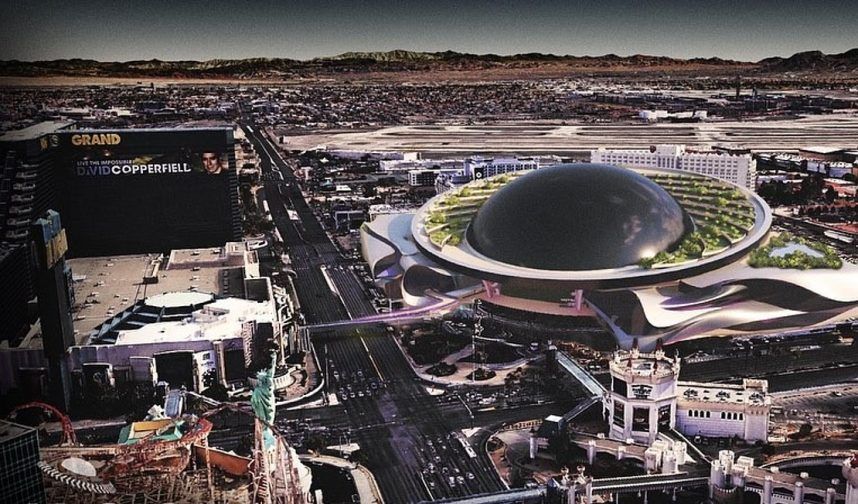 The press release announcing the agreement stated that the bill would create a "sports and entertainment improvement district" for a 30,000-seat, publicly owned, retractable roof stadium located on the Las Vegas Strip. However, it left out one crucial detail: how the $1.5 billion ballpark, constructed on the site of an imploded Tropicana Las Vegas, would be funded.
According to the Nevada Appeal, the A's are now willing to accept $325 million in public financing, $175 million less than their original $500 million ask and $75 million less than the $395 million they reportedly sought in bonding and tax breaks upon switching their preferred stadium site from Red Rock Resort's former Wild Wild West property to the Tropicana Las Vegas, owned by Bally's Corp. earlier this month.
According to KVVU-TV/Las Vegas, however, Nevada lawmakers are only willing to contribute $180 million. If true, that would mean Clark County would need to come up with the remaining $145 million. According to KVVU, talks on Tuesday resulted in a county commitment of only $25 million.
That's a whopping $120 million shortfall.
No doubt adding to negotiation tensions, a public financing package needs to be approved by the Legislature before it adjourns on June 5, though it could be voted on in a special legislative session.
According to the press release, the bill will be introduced "in the coming days."
What the Press Release Said
The press release quoted Gov. Lombardo as stating: "This agreement follows months of negotiations between the state, the county, and the A's, and I believe it gives us a tremendous opportunity to continue building on the professional sports infrastructure of southern Nevada. Las Vegas is clearly a sports town, and Major League Baseball should be a part of it."
A's president Dave Kaval added the following comment: "We're very appreciative of the support from the State of Nevada and Clark County's leadership. We want to thank Governor Lombardo, the Legislative leadership, the Treasurer, and Clark County Commissioners and staff on the collaborative process. We look forward to advancing this legislation in a responsible way."
Meantime, the Oakland A's are playing record-breakingly bad baseball. Following their 3-2 loss to the Seattle Mariners on Tuesday, they currently stand at 10-40. That ties the 1932 Boston Red Sox for the worst 50-game start of any major-league team in the past 100 years.