Arsenal's Granit Xhaka Cleared of Yellow Card Spot-Fixing
Posted on: May 22, 2023, 12:54h. 
Last updated on: May 22, 2023, 12:54h.
The EPL's Granit Xhaka has been cleared of spot-fixing following an investigation involving the Football Association (FA), the UK Gambling Commission, and the UK's National Crime Agency (NCA).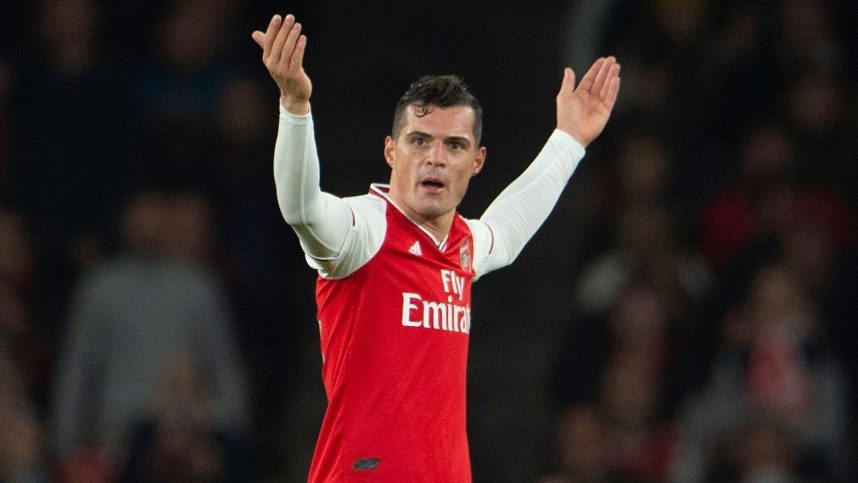 The FA began an investigation in January 2022 after receiving reports of suspicious betting activity surrounding a yellow card awarded to a then-unnamed Arsenal player.
Soccer fans quickly identified the caution Xhaka received the 85th minute against Leeds in December 2021 to be the likely culprit. The Swiss midfielder was booked for delaying taking a free kick, an action that jarred because Arsenal was 4-1 up at the time and there was no strategic reason to waste time.
Weird Betting Patterns
Several gamblers took to Twitter immediately after the game to highlight that around $65,000 had been matched suddenly on the Betfair betting exchange shortly before the booking.
The Athletic later reported that least $420,000 was placed on Xhaka to get booked in the last ten minutes of the game via a single bookmaker The suspicious bets prompted the operator to flag the incident to the International Betting Integrity Association (IBIA).
The unnamed bookmaker received "multiple bets" in bitcoin that would have yielded more than $1 million in winnings had the bookmaker not pulled the market, according to emails seen by The Athletic.
Whatever FA investigators discovered it was serious enough for them to ask the NCA to take up the case.
The Daily Mail claimed that a source told its reporters that NCA investigators have discovered evidence of significant sums being wagered in "cryptocurrency in markets in Albania," although the reliability of this information is unclear. Xhaka was born and brought up in Switzerland but is of Albanian heritage.
Xhaka to Leverkusen?
Ultimately, though, whether a betting conspiracy existed or not, Xhaka was not involved, with the NCA concluding he had no case to answer.
This is likely to be scant consolation to the 30-year-old, whose team lost the EPL title race to Manchester City over the weekend with a tepid performance against lowly Nottingham Forest. After leading the league for much of the season and playing some thrilling attacking soccer along the way, this youthful squad, which has much less depth than City's, simply ran out of steam.
And Arsenal's final game of the season, against Wolves on Sunday, could be his last, amid increasing chatter about his possible return to the Germany's Bundesliga with Bayer Leverkusen.