Las Vegas Vehicular Homicide Suspect Gets Trial Postponed
Posted on: May 19, 2023, 08:36h. 
Last updated on: May 19, 2023, 08:36h.
A Portland, Ore. woman accused of deliberately plowing her car into pedestrians on the Las Vegas Strip, killing one, will not be tried this month. On Thursday, a Las Vegas judge postponed the murder trial of Paris Morton, after she filed documents to dismiss her public defenders.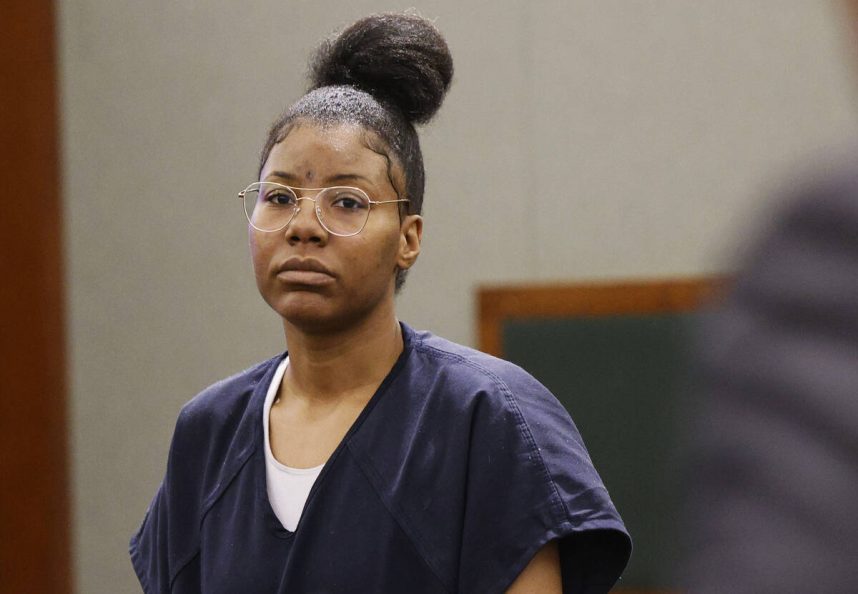 Morton was known as Lakeisha Holloway when, a few days before Christmas 2015, she "intentionally" accelerated her Oldsmobile onto the sidewalk in front of Planet Hollywood and into a crowd of people. The crash killed Jessica Valenzuela, 32, a mother of three from Buckeye, Ariz., and at least 35 more were injured.
Valenzuela was trapped under Morton's vehicle for at least 200 yards as pedestrians banged frantically on the car to get her to stop, The Las Vegas Review-Journal reported at the time.
Barriers have since been erected on many parts of the Strip to prevent the weaponization of vehicles against pedestrians.
Fit to Stand Trial
Over the past seven and a half years, Morton has undergone multiple competency evaluations at a state psychiatric hospital. In March 2021, she was determined fit to stand trial on 71 counts, including murder, attempted murder, battery, and child abuse. She rejected a plea bargain this week that would have avoided a trial.
Morton had arrived in Las Vegas a few days before the crash. She told authorities she had been living in the car with her three-year-old-daughter. They were sleeping in casino parking areas until staff moved them on. Morton's daughter was with her in the car when she inexplicably used it to kill and maim pedestrians.  
Witnesses described Morton as behaving calmly after the incident. She informed a parking valet of what she had done matter-of-factly and asked him to call 911. She then parked her car and walked away, leaving her daughter in the back seat. She was arrested shortly afterwards.
'I am in Pain'
Morton told police she had not taken any drugs or alcohol, although a toxicology report showed she was above the legal limit for marijuana. She no longer has custody of her daughter.
 She would not explain why she drove onto the sidewalk," the arrest report states, though she said she remembered a body hitting her windshield, breaking it.
A police source who spoke to KSNV at the time said Morton told police, "I am in pain, and I want others to feel my pain also."
Authorities believe Morton may have been trying to get to Dallas to see her child's father but had run out of money.
No new date has been set for the trial.: Paris Morton, Lakeisha Holloway, Las Vegas Strip