Betting a Pint of Beer Now Illegal for Australian Football League Employees
Posted on: March 17, 2023, 09:57h. 
Last updated on: March 17, 2023, 10:05h.
The Australian Football League (AFL) is changing the rules on employee betting and the penalty could be a free kick right out the door. Gone are the days of holding office betting pools or even wagers for a cup of coffee or a beer.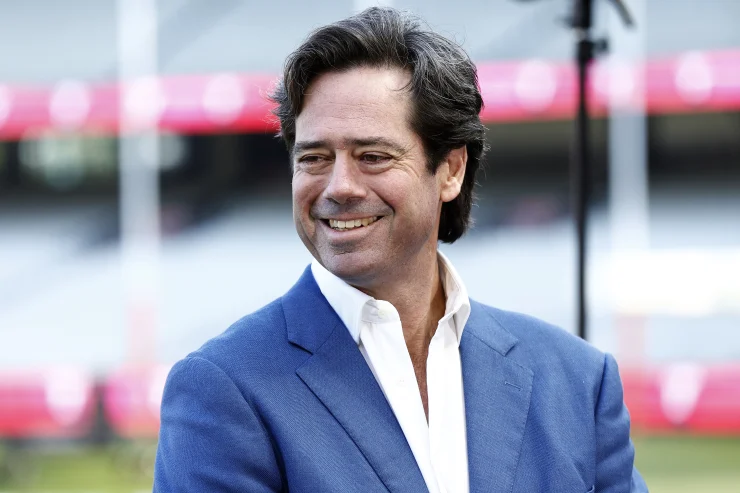 The AFL informed Australian media outlets Friday that it's banning some of its employees from participating in any type of betting activity on the league. It said that this change is a measure to increase integrity and public perception, although it won't go over well with those affected.
Umpires and anyone working in the AFL's football department will need to completely refrain from betting. This includes participating in survivor pools, known locally as tipping competitions, and virtually anything else.
The No-Fun Office Paradigm
It's now prohibited for these AFL employees to suggest to a co-worker, "I'll bet you a pint Dustin Martin scores." They won't be able to participate in AFL fantasy games, either.
AFL boss Gillon McLachlan told a local radio station that the new policy is a "reset" on how the league views betting. The revamped rules are an extension of the existing ban that prohibits employees from wagering on league games.
Whether it's too heavy-handed or not, the integrity of our game is critical and we continue to make decisions in that lens," McLachlan added.
McLachlan, who is stepping down next month, may not entirely support the change. He told the radio station that betting pools are relatively harmless, but that the decision was out of his hands.
Office and neighborhood betting pools are common features around the world and usually fly under the radar. Typically, participants pay a certain amount into the pot and then make their picks each week of the season, whether it be on the NFL, AFL, or NBA. At the end of the season, whoever has the most correct choices takes the pot.
It's not clear what the AFL plans to do with its own tipping contest. It has an entire website, Tipping.afl.com.au, dedicated to pools. It allows users with an AFL ID to set up their own competitions and runs an official competition with a prize pool of up to AU$40,000 (US$26,772).
The Brownlow Blowout
In typical fashion, the masses pay the price for the indiscretions of a few. Last November, a betting scandal rocked the AFL and its Brownlow Medal after police arrested four people, including an AFL ump, for distributing voting data to potential bettors. They could face up to 10 years in prison for their actions.
That only fueled an already unstable sentiment toward gambling in general. There has been an ongoing crackdown in the industry as gambling opponents try to force the activity out of the country.
There are tighter regulations coming to the casino segment. For its part, the sports betting segment is facing a litany of changes, including less advertising and sponsorships.
Jeff Kennett, former president of the AFL's Hawthorn Football Club, applauded the league's new policy. He called it an "excellent move" but added that the AFL might be out of bounds at the same time.
In the meantime, AFL employees are going to have to find new ways to get free pints at the pub.