Ukrainian refugees learn how to swim in Australian beach conditions
Fifty refugees who have recently arrived from Ukraine are being taught to swim at an ocean pool at Sydney's Bondi Beach.
The program is teaching children and adults how to identify rips, swim between the flags, swim among waves and be confident in ocean water.
Key points:
Surf conditions in Ukraine are unlike those found in Australia
Participants are being taught beach skills by Bronte Surf Life Saving Club and Bondi Icebergs
At least 19 people have drowned since the beginning of summer, according to Surf Life Saving Australia
Natalia Borodina from the Ukrainian Council of NSW said it was important for Ukrainians to become accustomed to unfamiliar Australian beach conditions.
"In Ukraine we don't have the ocean. We've just got the Black Sea, and there are no huge waves," Ms Borodina said.
"As a mother of three sons, I understand how it is necessary to get skills and knowledge about safe swimming."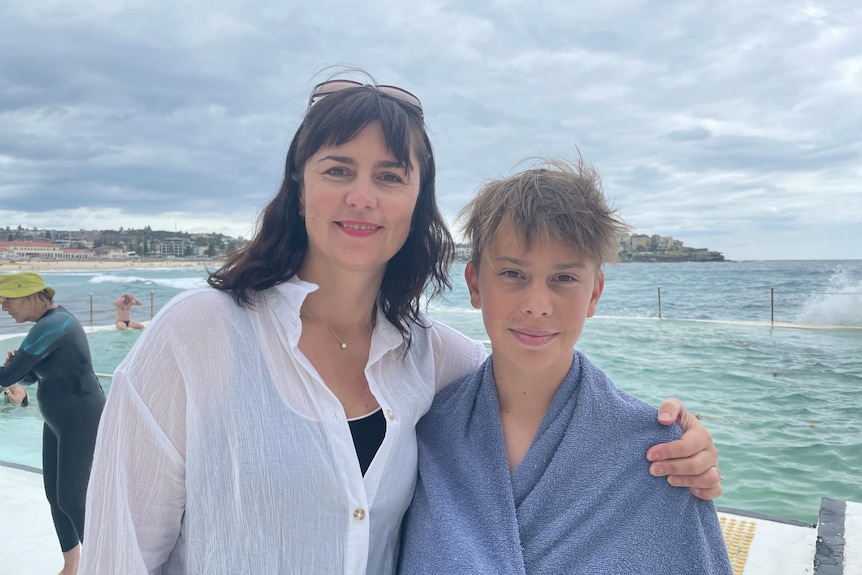 One of her sons, Ivan, is a participant in the program. He says the water back home was colder and less salty.
"In Ukraine, I was able to open my eyes in the water. Here I can't because the water is so salty," Ivan said.
"I like it more because there's more waves here and they're really big. So it's much more fun."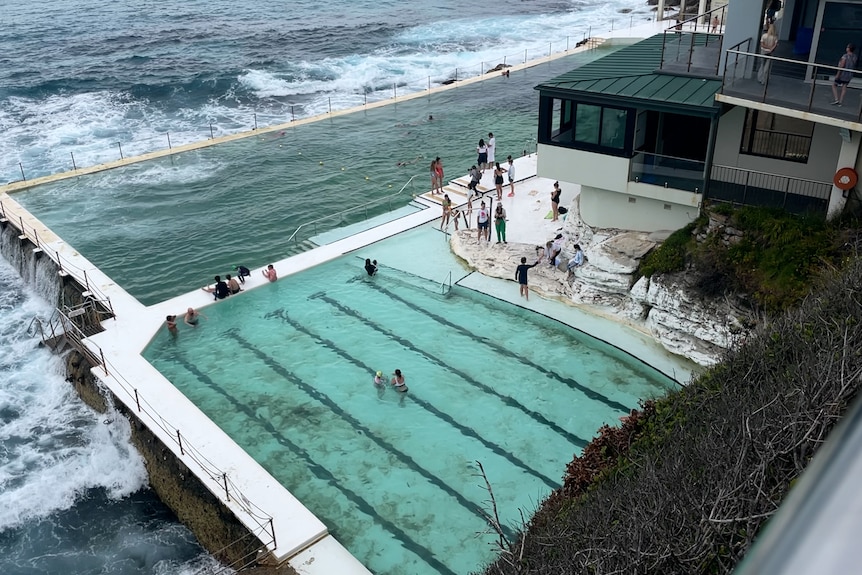 Knowing how to navigate the waves is also important for mother-of-two Natalie Shvets, who arrived in Australia in May last year.
"We don't have waves like [at] beaches in Australia and where we come to Australia we don't know how to spend time at the beach," Ms Shvets said.
Offering helping hands
Bondi Icebergs member Ingrid Studholme was inspired to start the program after attending Ukraine rallies where she heard how people wanted to learn how to swim.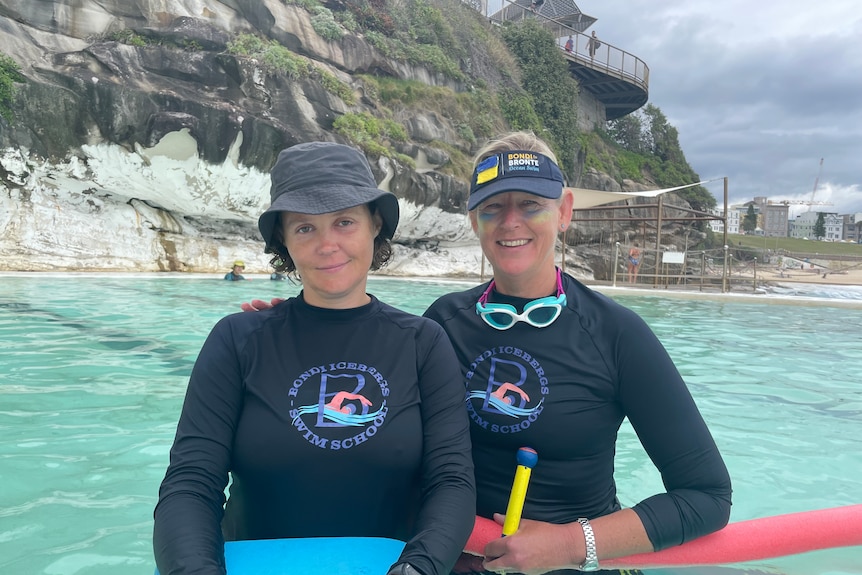 "It's so crucial to our life, to our culture, here along the coastline in Australia to know how to be safe in the water," Ms Studholme said.
"We want our Ukrainian recently arrived brothers and sisters to learn the healing powers of being in the ocean and we want them to do that safely."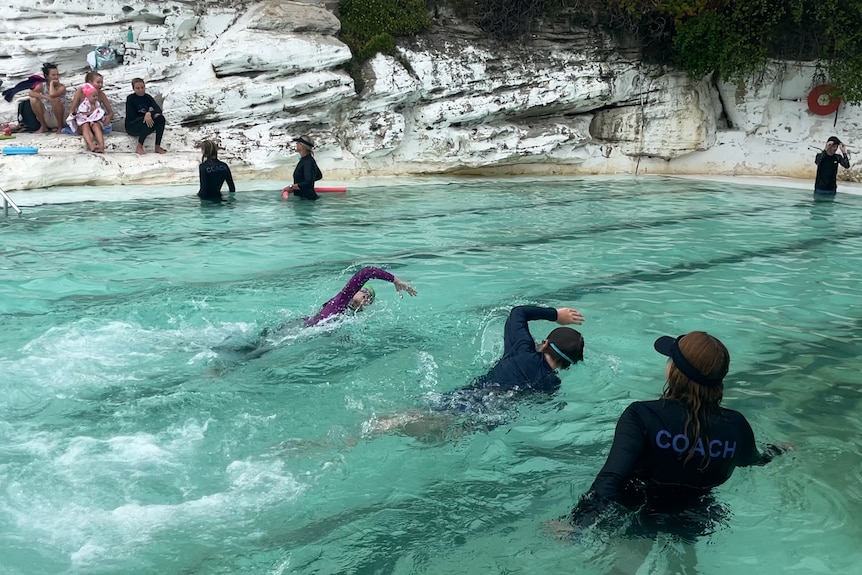 She also has a personal connection to the plight of Ukrainian refugees, as her father fled Latvia after Russia invaded and occupied the country in 1940. 
Ms Studholme is coordinating the program in collaboration with Bronte Surf Life Saving Club and the Ukrainian Council of NSW.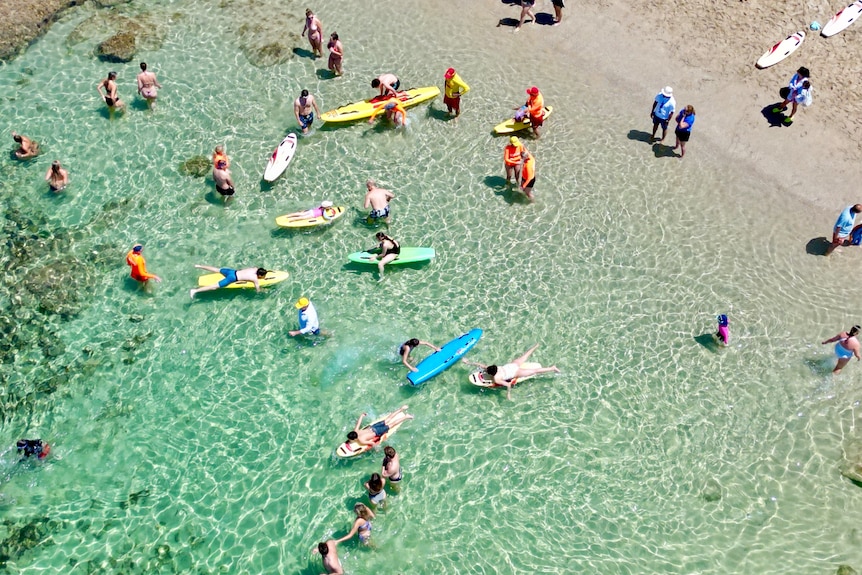 Refugees have also taken part in sessions swimming at Bronte Beach to learn beach safety.
"They're learning how to float, how to swim, how to paddle, how to enjoy the water, and also how to be mindful of what's happening around them," Ms Studholme said.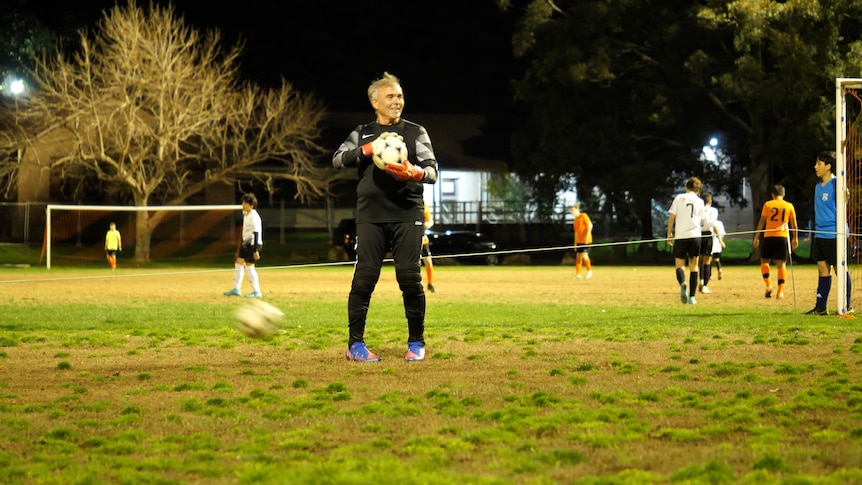 Timely lessons
A spate of recent drownings over the holiday period has highlighted the importance of safety while ocean swimming.
Surf Life Saving Australia recently called for beachgoers to swim only at patrolled beaches after reporting that 19 people had lost their lives since the beginning of summer.
A Royal Life Saving Australia report last year found 339 people drowned in Australian waters in the 2021-2022 year.