Russia warns Ukrainian businesses to abide by ruble mandate or face consequences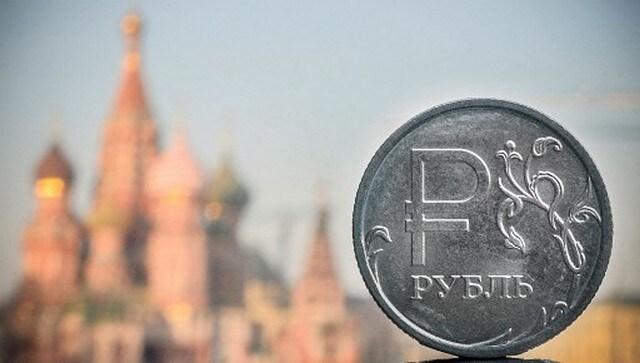 Moscow: Russia has threatened Ukraine-based businesses of seizing their properties and finances if they don't abide by a recent ruble mandate.
According to Ukraine's National Resistance website, a platform created by armed forces to alert citizens about all updates related to the war, Russian authorities have ordered all small and large businesses in the occupied parts of Ukraine to carry out transactions in Russian currency.
The website further said that Russian forces in the occupied areas have "raided" local businesses that refused to stop listing and selling items in ruble.
According to a report by Fox News, however, invading forces have successfully been able to force large businesses to follow the new mandate.
The National Resistance website says that the ruble mandate was brought about on 1 January and since then Russia has also tried to devalue the Ukrainian hryvnia as much as possible.
"Exchange rates are basically one to one. Also, for withdrawing hryvnias from the card, the occupiers charge a 15-20% commission," the website said.
'198 ways of nonviolent actions'
The Ukraine-based website has listed a number of ways to resist the advancing Russian forces. In fact, one post called "198 methods of nonviolent actions" details "practical advice" to oppose forces.
The list refers to American author and political scientist Gene Sharp who wrote Politics of Nonviolent Actions in 1973. The list includes suggestions ranging from nonviolent protests to economic boycotts.
The page also mentions destructive measures Ukrainians can take to oppose Russian troops in their areas under "How to carry out domestic sabotage behind the occupier's rear."
This list details trivial acts of sabotage like damaging electrical cords and damaging heavy machinery by unscrewing bolts to more dangerous measures like leaving oil containers in a corner that can be "easily sparked by just a cigarette thrown away by you."
The website further said, "Your imagination will help you. But as we always emphasize, before proceeding to sabotage work – first of all, take care of your safety."
With input from agencies
Read all the Latest News, Trending News, Cricket News, Bollywood News,
India News and Entertainment News here. Follow us on Facebook, Twitter and Instagram.