LA Chargers WR Mike Williams Avoids Serious Back Injury
Posted on: January 10, 2023, 01:30h. 
Last updated on: January 10, 2023, 01:42h.
Los Angeles Chargers wide receiver Mike Williams sustained a back injury in the final game of the season against the Denver Broncos on Sunday, but it's not as serious as initially expected.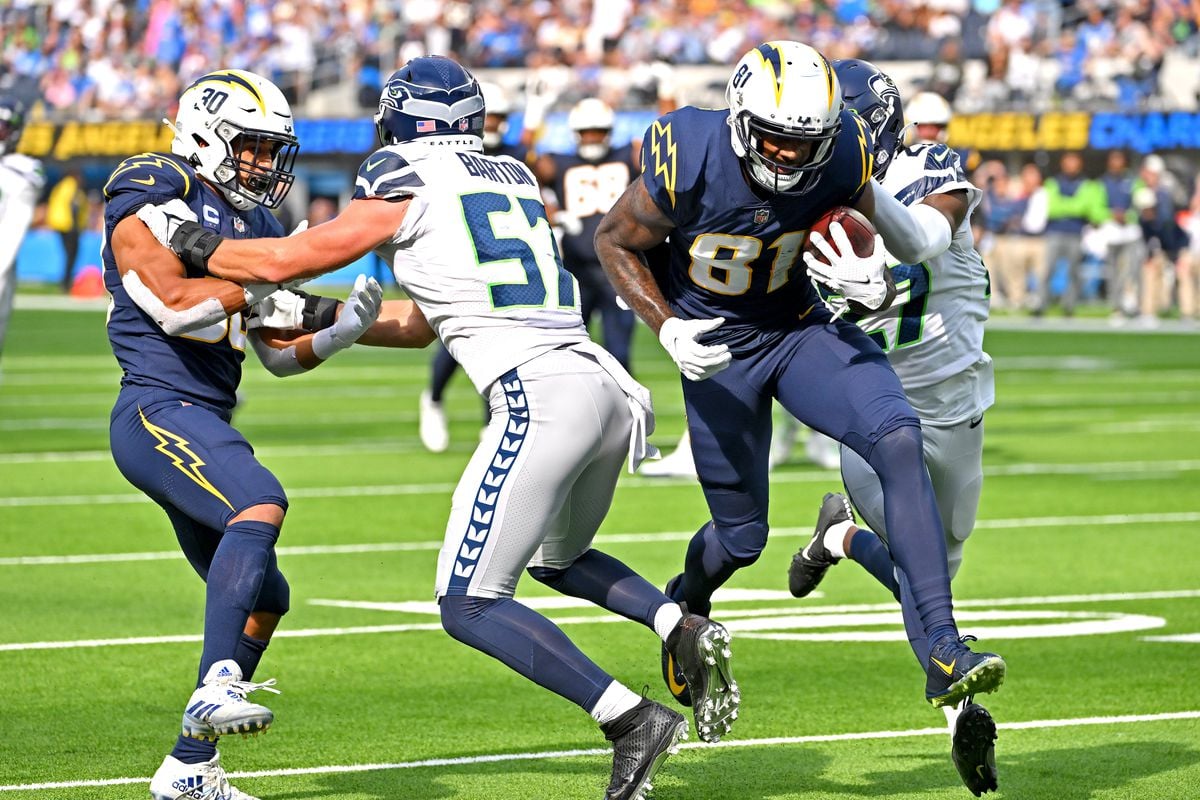 Initial X-rays ruled out any fractures, which was the team's biggest fear. Williams underwent an MRI on Monday, which revealed a back contusion.
Williams is expected to play on Saturday when the NFL playoffs begin with Wild Card Weekend.
The Chargers (10-7) secured the #5 seed in the AFC as the top Wild Card team. The Chargers square off against the #4 Jacksonville Jaguars (9-8). The Jaguars edged out the Tennessee Titans in Week 18 to win the AFC South division title and punch their ticket to the postseason as the #4 seed. As a division winner, the Jaguars host a playoff game during the first round.
On Sunday evening, the Chargers opened as a -1.5 favorite at the Westgate SuperBook in Las Vegas. The line quickly moved when bettors jumped on the Jaguars as a +1.5 home dog. The line is currently a pick'em at most shops in Las Vegas and at offshore books. However, the Jaguars are +1 (with extra juice at -115) at DraftKings.
The Chargers are +1000 odds to win the AFC Championship, while the Jaguars are +2000 odds according to DraftKings' NFL futures board.
The Chargers are +2000 odds to win Super Bowl LVII, and the Jaguars are +5000 long shots to win the Super Bowl.
Staley Catches Heat for Playing Starters in Week 18
Chargers head coach Brandon Staley caught a tsunami of guff for playing starters in a meaningless game in the final week of the season. The Chargers already locked up a postseason berth, so the outcome against the Broncos did not matter.
Three players suffered injuries against the Broncos including Williams, edge rusher Joey Bosa and linebacker Kenneth Murray Jr. Bosa and Murray both exited in the second quarter, and neither player returned to the game.
These aren't easy decisions," Staley told reporters after the game. "They're not easy decisions and hindsight is perfect for everybody on the outside, but these games are not easy to manage. They're not, because you don't have that many players and we did it to the best of our ability."
The Broncos won 31-28, and the Chargers finished the season with a 10-7 record.
Quarterback Justin Herbert has been nursing a rib cartlidge injury all season, and Staley risked more injuries to their franchise quarterback. Of course, critics jumped all over Staley after Williams exited the game with a back injury in the second quarter.
"He is just a special athlete, and he wants nothing but the best for this team," said Herbert. "To have a guy like that as a competitor, an athlete, a teammate like that, we're better off because of him."
Williams missed multiple games with a high ankle sprain, which occurred in Week 7. In 13 games this season, Williams hauled in 63 receptions for 985 yards but only four touchdowns.
Williams will take it easy in practice this week. Staley said all indications suggest that Williams will be available on Saturday against the Jaguars.
Bosa Still Recovering from Core Injury
Bosa missed 12 games this season with a core muscle injury. He returned to action in Week 17, but the coaching staff wanted him to get reps in Week 18. But that plan was cut short after he sustained a freakish injury in the second quarter against the Broncos.
We felt like he got enough snaps, both run game and pass game, and playing in altitude," said Staley. "We felt like he got a good day's work and was able to take another step toward building for this week."
If the Chargers expect to advance to the AFC Divisional Round, they'll need an aggressive pass rush against Jaguars quarterback Trevor Lawrence.
"Having played two games, Joey is going to be closer to being himself, but he is still working his way through it," added Staley.